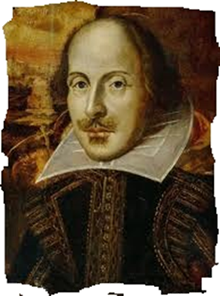 Australian Curriculum
Edekit is currently developing years 7 and 9 English units that support the commencement of the Australian Curriculum in 2014.  Units are being continually developed and will become progessively available during the second half of 2013.
Click on the button Available Program Units for details of available units.
A Sample Program Unit is also available for review.
Rationale*
Developing proficiency in English enables students to take their place as confident communicators, critical and imaginative thinkers, lifelong learners and active participants in Australian society.
It supports the development and expression of a system of personal values based on students' understanding of moral, ethical and spiritual matters and gives expression to their hopes and ideals.
Years 7 to 10
English is the study and use of the English language in its various textual forms. These encompass spoken, written and visual texts of varying complexity through which meaning is shaped, conveyed, interpreted and reflected.
English in Years 7 to 10 is both challenging and enjoyable. It develops skills to enable students to experiment with ideas and expression, to become active, independent learners, to work with each other and to reflect on their learning.
Years 11 and 12
English courses develop in students an understanding of literary expression and nurture an appreciation of aesthetic values. Through reading, writing, listening, speaking, viewing and representing experience, ideas and values, students are encouraged to adopt a critical approach to all texts and to distinguish the qualities of texts.
Students also develop English language skills to support their study beyond school. Students come to understand the  complexity of meaning, to compose and respond to texts according to their form, content, purpose and audience, and to appreciate the personal, social, historical, cultural and workplace contexts that produce and value them.
Students reflect on their reading and learning and understand that these processes are shaped by the contexts in which they respond to and compose texts.
* Board of Studies NSW Syllabus Document
English
Bulletin Board
Just released Australian Curriculum Programs:
Year 7
Template for English Stage 4. Diaries, Biographies and Life Writing
Speaking Out! Speech Writing and Public Speaking
What is Poetry?
Ghosts and ghouls: Coraline
Picture Books: Fax
Bridge to Terabithia - Novel Study The Story and the Storyteller
Survival of the Fittest: Hatchet
Adaptation: Hating Alison Ashley
Year 9
Template for English Stage 5
Introduction to Shakespeare - The Merchant of Venice
Looking for Alibrandi - A Comparative Study
Australian Rules - Deadly Unna