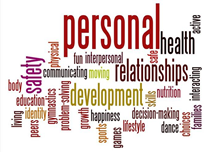 Australian Curriculum
PDHPE is not yet included in the process of introducing of the Australian Curriculum.
Nevertheless, Edekit has the systems in place to easily adapt its current NSW specific PDHPE programs to comply with any requirements of the Australian Curriculum
Rationale*
Personal Development, Health and Physical Education (PDHPE) is an integrated area of study that provides for the intellectual, social, emotional, physical and spiritual development of students. It involves students learning about and practising ways of maintaining active, healthy lifestyles and improving their health status. It is also concerned with social and scientific understandings about movement, which lead to enhanced movement potential and appreciation of movement in their lives.
Th syllabus focuses on a social view of health where the principles of diversity, social justice and supportive environments are fundamental aspects of health. The examination of individual, family and community values and beliefs and the sociocultural and physical environments in which we live provides an explanation for health status and sustainable solutions for better health.
Community and Family Studies
Community and Family Studies is an interdisciplinary course drawing upon selected components of family studies, sociology, developmental psychology and students' general life experiences. This course focuses on skills in resource management that enable people to function effectively in their everyday lives, in families and communities.
The syllabus focuses the Preliminary course on the individual and their interactions with personal groups, family and community. The HSC course builds upon this by examining how the wellbeing of individuals, families and communities are affected by broader societal influences including sociocultural, economic and political factors.
* Board of Studies NSW Syllabus Document