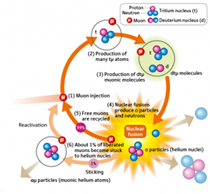 Rationale*
Agricultural Technology
This syllabus provides scope for students to explore the many and varied career opportunities in agriculture and its related service industries. It also provides students with an opportunity to experience aspects of anagricultural lifestyle through direct contact with plants and animals and a variety of outside activities.
Design and Technology
The study of Design and Technology assists students to appreciate and be informed about a range of careers in design and technological innovation. Students will learn to critically analyse and reflect on the implications of design in order to develop understanding of why some designs, technologies and processes perform better than others in meeting their intended purpose.
Food Technology
The study of Food Technology provides students with a broad knowledge and understanding of food properties, processing, preparation and their interrelationships, nutritional considerations and consumption patterns. It addresses the importance of hygiene and safe working practices and legislation in the production of food.
Graphics Technology
Graphics Technology enables students to practise logical thought and decision-making while developing skills applicable to a range of domestic, commercial and leisure activities. They engage in both manual and computer-based forms of image generation and manipulation and develop knowledge of the wide application of graphics in a variety of contexts and an everincreasing range of vocations.
* Board of Studies NSW Syllabus Document